2010 Retrospect & 2011 New Years Resolutions
by CJ on Thu 02 Dec, 2010
Happy New Year, everyone! As of now, millions of websites all over the world have updated their copyright footer. In addition, millions of people will reflect on the prior year and set new goals for the coming 365 days. I accompany this group of people with the following notes…
2010 Retrospect
For Unknown Artifact (UA), 2010 marked the public presence of this website (back in April). In a little under eight months, a screen print shop became production ready, a website was created, an online shopping cart was added, over 30 blog posts were published, 6 products (t-shirts) were produced, and a modest amount of shirts were sold and shipped to individuals in different countries: Canada, UK, Greece, as well as here in the USA.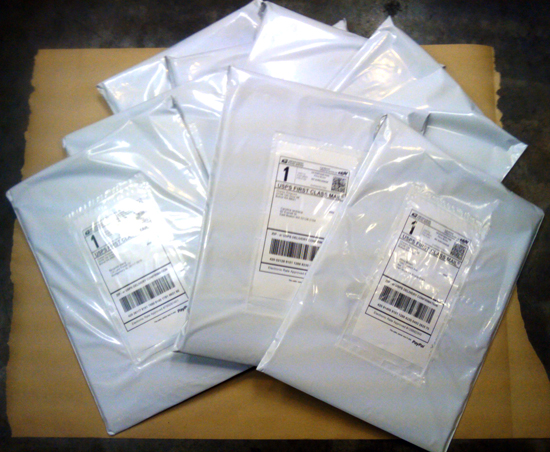 These accomplishments are humble beginnings compared to other more successful, start-ups. Nonetheless, these minor accomplishments are not bad for a project done in my spare time. I would like to thank all the people who have contributed thus far in some way to this project. A special "thank you" goes out to two people in particular who have made the biggest impact this past year: Rob Gould and MJ.
Rob Gould is a designer/artist based out of California who was kind enough to give me the rights to print a couple of great designs (one of which will be announced soon). Rob is a designer/artist that really understands the subtleties of screen printing. He also has extensive knowledge about the t-shirt business industry in general. This experience has made it seamless for me to learn and work with Rob. In addition, Rob has also made many helpful suggestions for my little project and has been there as a resourceful sounding board. His opinions, insight, and feedback have been greatly appreciated. Many thanks, Rob.
MJ is the owner of a couple of popular t-shirt related websites: Compete-tee-tion and Tee Magnet. MJ did what she does naturally… she discovered one of our t-shirt releases and posted it on her Tee Magnet blog. This is significant because MJ was the first person to post one of my releases and direct a lot of targeted traffic to the UA site – which generated a flurry of sales. Her simple post gave me a larger following and allowed me to refine my fulfillment process. The feedback from those sales was tremendous and a great experience. If that wasn't enough, MJ was also kind enough to add the UA site as a permanent fixture to her Tee Magnet site in the form of a banner. Many thanks, MJ.
New Years Resolutions
Since 2010 was all about "getting started", 2011 will most definitely be about marketing and refining. As of today, the following is a high level list of goals I have scribbled down:
Marketing: Increase traffic/sales
Become a regular buyer of art/designs
Improve my own design skills
Print some posters/serigraphs
Add more products – fill out the online store
Figure out a niche/style/process
Give this website a needed face-lift
…
===
Again, many thanks for everyone's support and input thus far. On behalf of Unknown Artifact, I'd like to wish everyone a happy and healthy 2011.