UA's First Pre-Order Item!
by CJ on Sun 10 Oct, 2010
This is a big moment for my little project. After about two years of collecting printing equipment, building out this website, and prepping for order fulfillment (among other things), Unknown Artifact (UA) is finally offering its first pre-order item! My hope is that after this initial offering I will be able to make this endeavor sustainable and continue to offer low-cost, high-value garments/prints via pre-orders for a long time to come.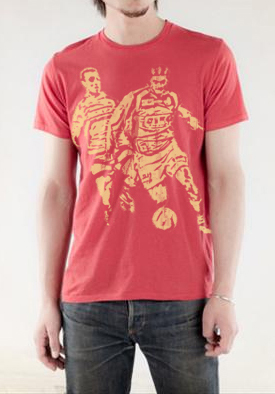 To commemorate this moment, I'm offering another first: a $2 off, per t-shirt, coupon code. Use the code FirstPreOrder at check-out when placing your order and the price of the Contend pre-order t-shirt will drop from $12 to $10, per t-shirt! $12 is an incredible price but $10 a crazy cheap price for a super-soft water-based print on an organic Alternative Apparel t-shirt.
All orders are guaranteed. Just return the unworn/unwashed item for a full refund (minus shipping) if you are not completely satisfied.