Keaton Henson's Debut Album, "Dear ...", Edition 32/120
by CJ on Thu 23 Dec, 2010
This is a follow up post regarding Keaton Henson's Debut Album, "Dear …". In this case, my limited edition album is entitled "Dear CJ".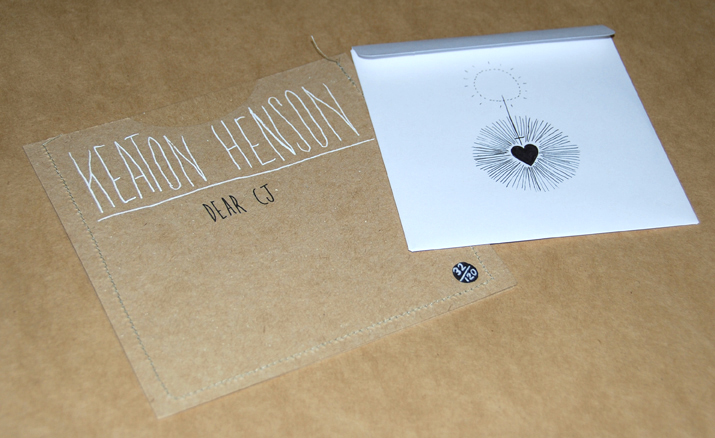 I was lucky enough to snag one of the limited edition albums and I must say that I was not disappointed. Not only is the music profoundly good but the album itself is a nice piece of art from Mr. Henson himself. The stitching, personalization, and one-of-a-kind drawing make this album beautifully unrefined and interesting. I've seen photos of other limited edition albums and I wonder if any of the drawings have deeper meaning or if they are just random doodles. In any case, you can tell that care was taken with these drawings to ensure that they were properly framed within the die-cut envelopes, among other details. If none of this makes sense, be sure to read my first post about this album and how it relates to the the t-shirt world. Other than that, here are a few more pictures I took of the album. (Click on any of the pictures for a slightly closer view.)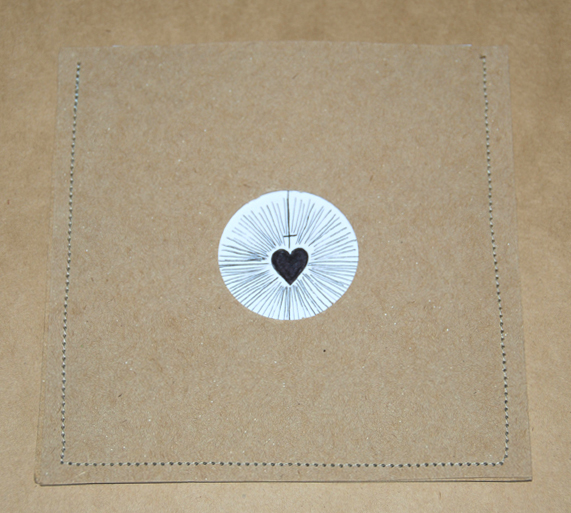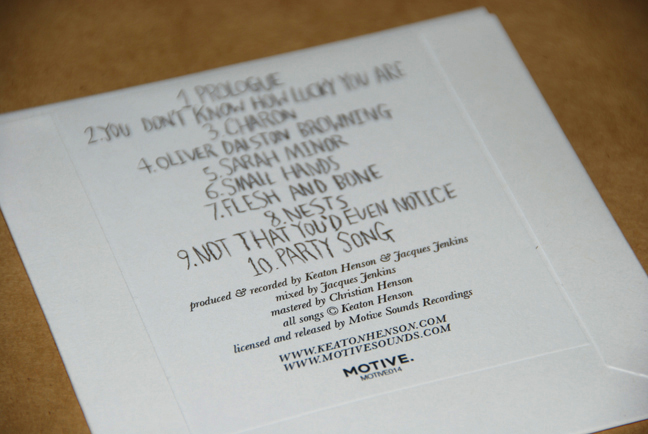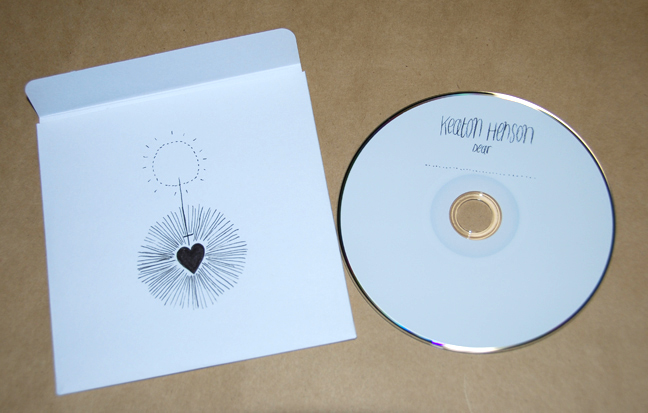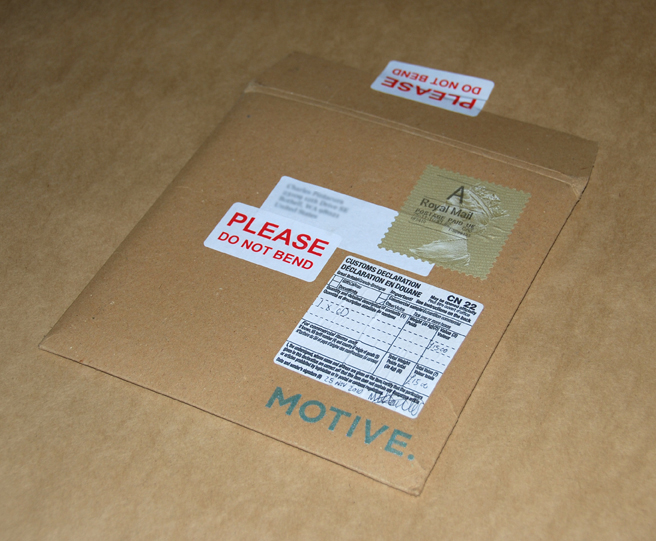 The limited edition albums are sold out; however, you can still purchase the non-limited edition album, Dear …, from Motive.
Keaton Henson's website:
https://www.keatonhenson.com/