Garment Dyeing T-Shirts
by CJ on Fri 30 Jul, 2010
It's been some time since my last post. The hiatus is mostly due to enjoying the summer. Although I've not been posting lately, that doesn't mean I've been totally idle with Unknown Artifact (UA) endeavors. One of the tasks I've been playing around with is garment dyeing my own t-shirts.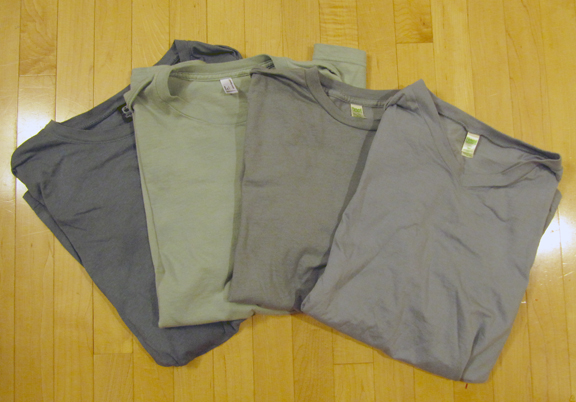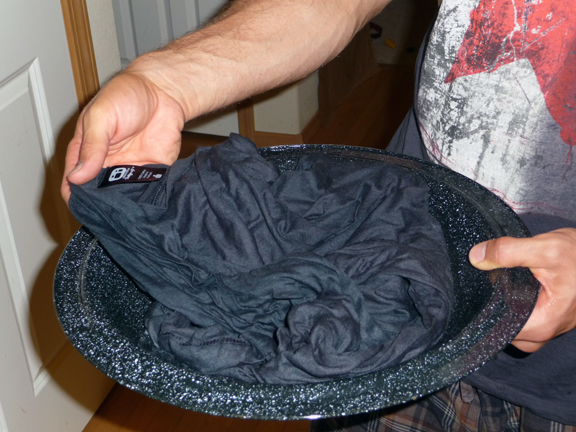 Garment dyeing t-shirts is interesting and fun to do but I have yet to determine whether it's worth the time and investment. The driving interest behind dyeing my own t-shirts is to create custom vintage or muted colors. Besides the printed artwork, the color of the t-shirt is one differentiating factor among the sea of other t-shirts. Most of us designers/printers buy from the same garment wholesale companies so to me, it's worth considering the effort of custom garment dyeing to to be a little different.
Another benefit to garment dyeing t-shirts is the ability to standardize wholesale purchases on white t-shirts. White garments are usually cheaper than their color counterparts which helps offset the cost of garment dyeing. In addition, unlike popular colors, garment wholesale companies don't usually run out of white t-shirts. There is little chance of altering a print project due to your t-shirt color of choice being on back-order.
I've been using the fiber reactive dyes, Procion MX, for my initial tests. You can find Procion MX dyes in most retail art supply or fabric stores. The process is fairly easy for small quantities and the colors don't bleed in the wash once the process is complete.