Raining Hearts by Bonnie Z
by CJ on Mon 21 Jun, 2010
When I dropped an email to Bonnie asking if she would consider having me print her Raining Hearts design, my screen print shop wasn't even fully assembled and this website didn't exist. I hadn't pulled my first print yet. So, it's a small miracle that Bonnie trusted me with her design. Sometimes all you have to do is ask. Thank you, Bonnie!
This design is a 5 color, water-based, screen print on white 2102 American Apparel t-shirts.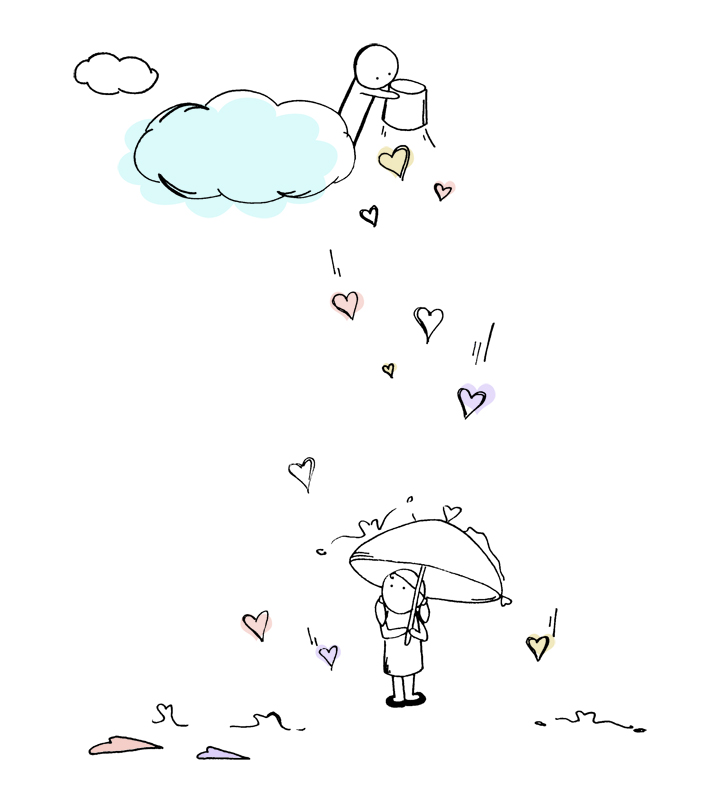 About the Design
This minimalist design garnered a lot of positive attention when it was entered into shirt.woot's derby back in February, 2010. In this design you see a boy dumping a bucket of hearts upon a girl below. Is the girl oblivious? Does she care that this boy is pouring his affections out for her? What do you think?
Printing the Design
Bonnie's design was a great piece for me to learn more about water-based screen printing. It's a sketch-like design with several colors. Unlike my first prints, the Raining Hearts design allowed me the opportunity to get a feel for how long it took before the inks started to dry into the screens. When you are one person printing five colors along with one or two flashes, it can be a little bit of time before you complete a cycle. In this case, hitting the color with multiple passes using some extra muscle remedied the problem. What I also learned is that the water-based inks can congeal during long runs. This is especially noticeable if the screen is running out of ink. Having plenty of fresh ink to add made this a non-issue.
In the end, the print came out incredibly sharp and soft to the touch. Bonnie's reaction to receiving her shirts in the mail and seeing them for the first time was a great moment - Thanks again, Bonnie.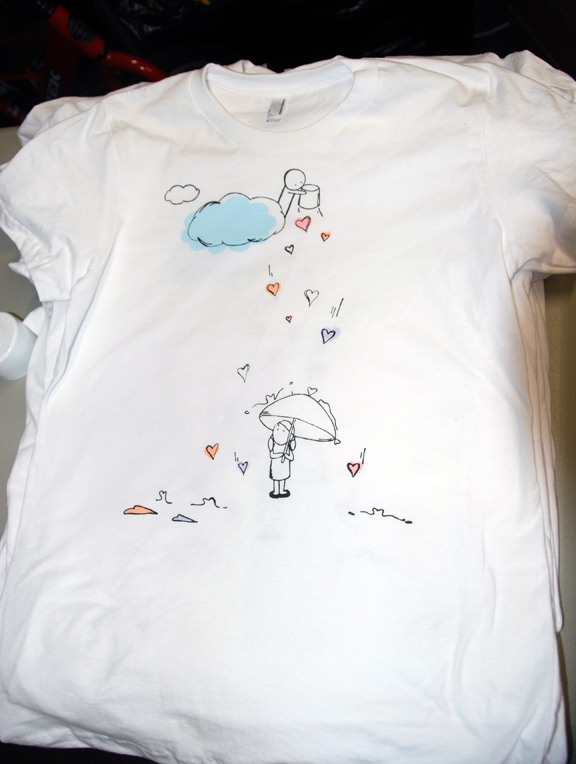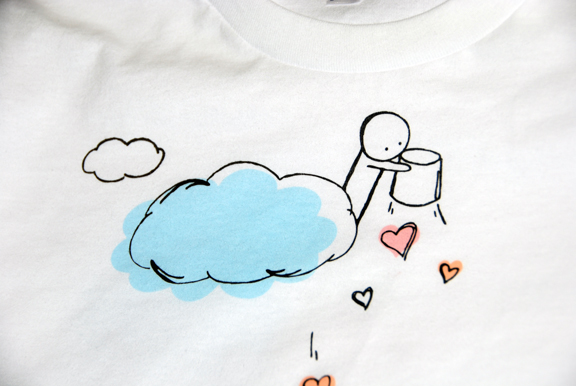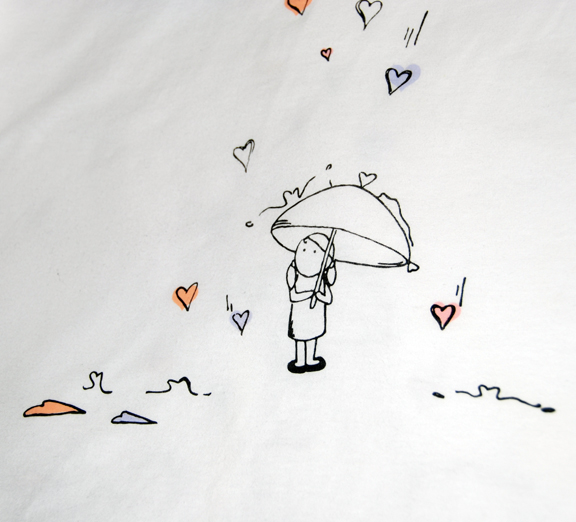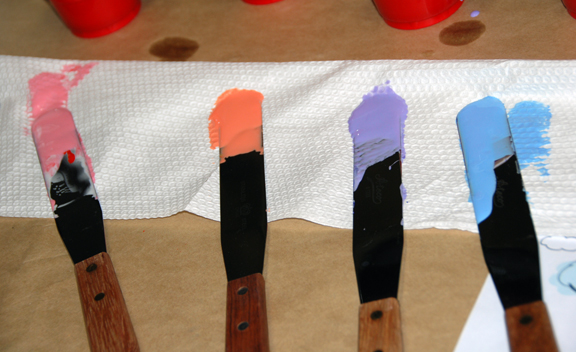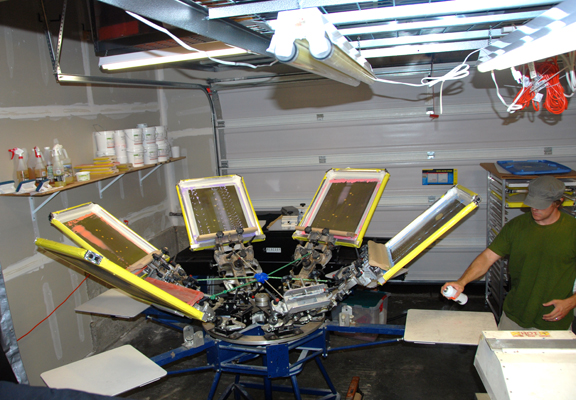 Drop me an email if you are interested in one of these shirts. An online shopping cart will be here someday.